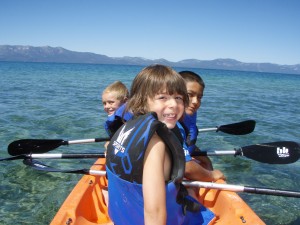 Summer camp for all ages! A balance of fun and relaxation is offered at family camp. Families or individuals can take advantage of swimming, kayaking, hiking, art projects, drama, and outdoor games led by our staff. Fun and age-appropriate programs will be provided for children by trained and experienced Galilee counselors, and adult programs will be hosted by our chaplains. Come and join us for a week of fun and inspiration!
Family Camp – Summer 2017
Full-week Family Camp — July 2 – 8  — (all ages)

We appreciate that families have different abilities to pay. Check out our pricing page to learn more about the various payment options available. For more information contact us.

AGAIN THIS YEAR: Final payment and all forms are due by May 31.
We look forward to talking with you and seeing many of you next summer at camp!