The Galilee staff is a dynamic team of people from across the country, striving to do our part to make the world a better place.  Guided by Galilee's mission, we seek to be thoughtful stewards of the camp and to welcome warmly all the people we serve. We invite you to get to know us!
Stuart Campbell  Executive Director                                 stuart@galileetahoe.org

Stuart has lived and breathed Episcopal camping since his first week as a camper at age 7. Stuart graduated from Bowdoin College in Maine, where he studied History and Art History, and brings a decade of experience serving at Camp Stevens, the Episcopal Camp for the Diocese of San Diego and Los Angeles. Stuart joined Galilee as its first Executive Director in 2007. He lives at Galilee with his wife Monica and their two daughters Ava and Gracie, and spends his free time hiking the Rim Trail or paddleboarding on the lake.
Chadwick Clark  Assistant Food Service Director                                                 chadwick@galileetahoe.org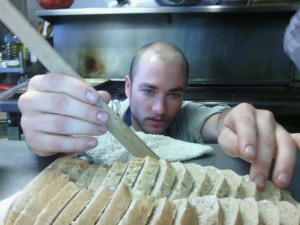 Born and raised near Atlanta, Georgia, Chadwick stepped out his door one morning onto the Appalachian trail and and kept walking until he arrived at the trail's end— 2200 miles later in Maine.  Along the way he heard about Galilee, and has been here ever since. Chadwick's positivity and gusto for adventure bring an exciting addition to our staff and community, where he has been sprucing up our buildings and concocting delicious dishes for our guests.  In his free time, you'll find Chadwick cycling around the lake, snowboarding, kayaking, or working out a new bouldering problem. When he's done with those for the day, he heads home to relax with his older brother and two amazing dogs.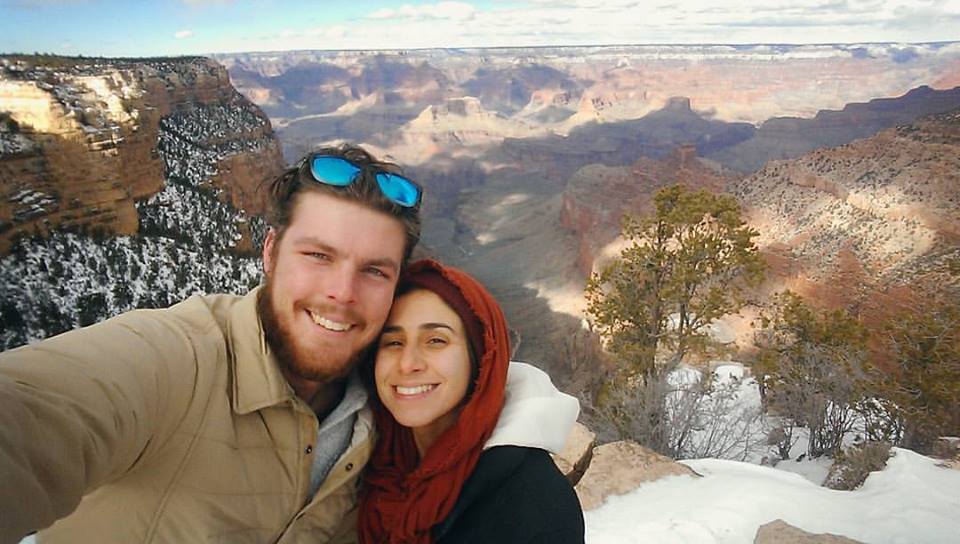 Melody Molina Retreat Coordinator Travis Bethmann Operations Coordinator
Melody and Travis arrived at Galilee after traveling the country with their lovely pooch, Lola. They lived in the Blue Ridge Mountains in North Carolina before exploring west. Melody, the Retreat Coordinator, is a mixed media artist and is aspiring to forage and work with the local medicinal plants. Travis, the Operations Coordinator, also works with wilderness medicine as a Wilderness First Responder, EMT-B, and he volunteers for the local Search and Rescue team. They both love being outdoors and love living in the peaceful paradise of Galilee, and the greater Tahoe Basin.
Matthew Myers Maintenance
Eva Labonty and Greg Clensy, and daughter Molly Food Service Director and Retreat Staff
Eva is serving as Food Service Director and Greg will be taking over as Retreat Coordinator in the coming months. They moved recently from Portland, Oregon to make the next step in their adventures in camping. Eva and Greg ran Camp Latgawa, a Methodist camp in southern Oregon for 15 years. We are so happy that they have joined the Galilee team!